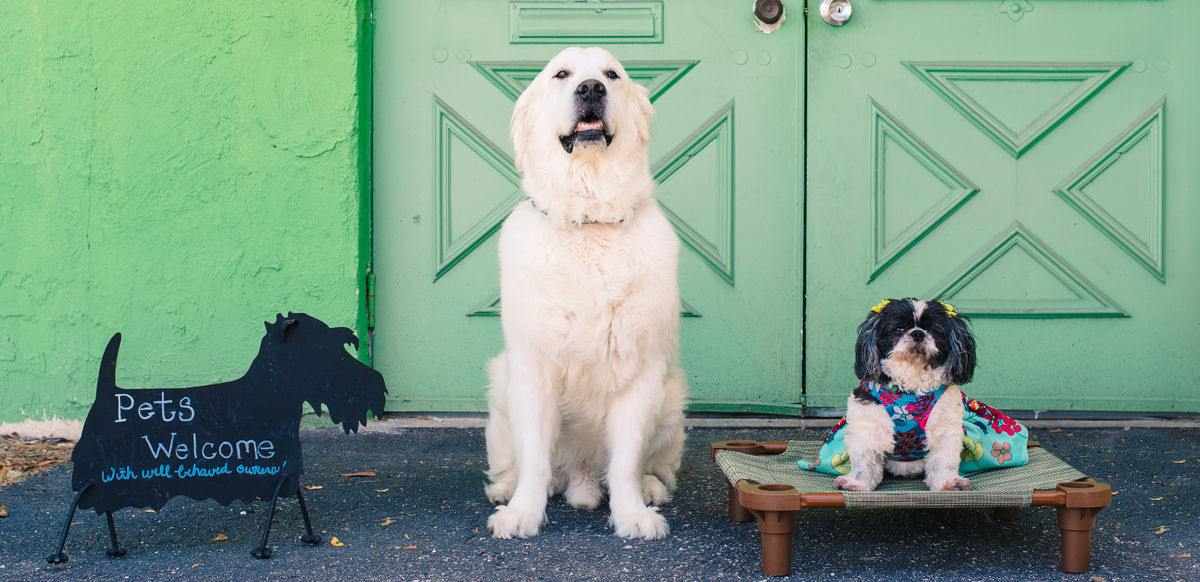 Auggie's Pet Supplies thrives to be a company acknowledged for its integrity, compassion, concern and caring for all creatures. We further strive to attain a place of high regard from all people we interact with and to contribute to the prosperity of our employees, stakeholders, and community.
Auggie's Pet Supplies is a local, independently owned all-natural pet food shop. We carry the very best foods, treats, chews, toys, leashes, collars, and supplies for dogs and cats.
What we do - We offer one-on-one food consultations to educate and encourage our customers to take a holistic approach to care for their pets. As it is true for humans, nutrition is the cornerstone of your animal's health. Our products are made from human-grade ingredients and contain no by-products, no chemical preservatives, corn or fillers.
Why we do it - There are countless benefits that stem from providing an all-natural diet for your pet. Most allergy problems can be solved by changing the diet. You may see brighter teeth, thicker or shinier coat, more energy and less waste (yes, it's true!)
How it's easy - Give it a try! We'll set you up with some free samples to see which foods your pet might like. We'll send you home with a food transition schedule to eliminate any side-effects. It really is that easy.
Over ten years ago, we noticed the difference a biologically appropriate diet made in the lives of our pets. We started Auggie's Pet Supplies with a steadfast commitment to supplying premium, natural, and holistic pet foods, as well as health care products and toys. Today, Auggie's Pet Supplies stands for quality, but more than that, everything we sell has been researched by us. We won't sell an item we do not trust. When you shop at Auggie's, you are listened to, and guided towards recommendations that fit your pet's unique needs. Our staff continues to educate themselves on the science behind pet food. They offer their expertise freely, because everyone at Auggie's believes every dog, cat, rabbit, hamster, gerbil, and guinea pig deserves to live a long and healthy life.