Valiant Pet – The Dog Food for People that Don't Buy Dog Food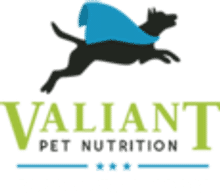 Auggie's Pet Supplies is proud to carry Valiant Pet Nutrition in Fort Lauderdale, Florida. Dogs are the oldest domesticated animal, living alongside humans for thousands of years — so it's no surprise that humans and man's best friend share so many unique qualities. What is surprising, however, is that ancient dogs ate an uncomplicated diet of, primarily meat. Thousands of years later our domesticated furry friends are discovering the health benefits of eating a diet their ancestors ate. Nutrition has come full circle.
Dog Food:
Food for Dogs: Raw Ketogenic Freeze Dried Dog Food, Raw Frozen Keto Beef Patties, Raw Frozen Keto Beef Sliders
Come visit our pet supply store in the Fort Lauderdale, FL specializing in quality food, treats, and supplies for cats and dogs.